Hi BlogSpotters :)
Well, this is what I'm calling my
Hero Chair
, and it's dedicated to my dear husband. It's been a very tough time for me since Feb 13th, and he was wondering where his "Happy Suzi" was at. Well, here ya go, Kevin...it's sweet, simple and to the point.
Ugly chair - now sweet. Before shows someone half heartily tried to spray paint the back and legs (but, not well), and After is sort of hard to tell the difference, but it's a creamy white on the legs and more of a very light heather-gray on the seat and back area.
Oh, and on 2/24 in sheer NERVE (and the fact I've wanted to join in the fun at a crafting contest for a long time), I submitted one of my pin cushion/jewelry hangers dress forms. Why? Cuz I Can. I did it over at The
Nap Time Crafters
. Do I think I have a shot? Well, I have no shot at all if I don't enter, right? That about says it.
Have a nice day
This Project Was Featured on 3/1/12 at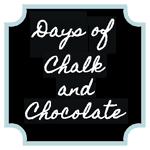 List Of ALL The Parties I Try To List At On A Regular Basis
Happy Hour Projects{Starts 4pTh Local}
Feathered Nest Fri at French Country Cottage {Starts 4pTh Local}
Fingerprints On The Fridge {Starts 7pTh Local}
Days Of Chalk & Chocolate{Starts 7p?Th Local}
My Romantic Home {Starts 8pTh Local}
The Shabby Nest {Starts 8pTh Local}
Furniture Friday at Miss Mustard Seeds {Starts 9pTh Local}
Freckled Laundry {Fabric Inspired}{Starts 9pTh Local}
LadyBird Lane {Starts 9pTh Local}
Tatertots & Jello {Starts 7pF Local}
LollyJaneBoutique-Whatcha Got Weekend (WGW) {Starts 7pF Local}
Funky Junk Interiors {Starts 9pF Local}
Sunday Blog Love at Cherished Treasures {Starts at 7ASat Local}
Sisters Of The Wild West {Starts 7p Sat}
More The Merrier at diyhshp {Starts 7AM Sun Local}
Craftomaniac {Starts 5pSun Local}
GRAPHICSFAIRY {Starts 6AMon Local}
Nifty Thrifty Tue at Linda's Coastal Charm {Starts Bef 10aMon Local}
WOW Us Wed at Savvysouthernstyle {Starts 7pTu Local}
My Girlish Whims {Starts 8pTu Local}
House Of Hepworth {Starts 8pWed Local}
The Shabby Creek Cottage {Starts 5p Wed Local}
Crafty, Scrappy, Happy Me {Starts 10pWed Local}

New In 2012
Homemaker In Heel's -Weekend Craft Soiree {Starts 1030ASat Local}
Creative Blogger's Party & Hop {Starts 7pSun Local}
PRIMP Linky Party {Starts ?TIME Tue Local}
Tales Of A Trophy Wife- Will Craft For Linky Party {Starts 5p Tue Local}
ItsOverflowing- Overflowing With Creativity {Starts 10p Tue Local}
Wicked Awesome Wednesday{Starts Wed EARLY AM? Local}
Whatever Goes Wed at Someday Crafts {Starts 630AM Wed Local}
Show & Wow Wednesday at A Turtles Life For Me {Starts Wed 2PM? Local}
Beyond The Picket Fence- Under $100 linky party {Starts Wed Local}
Thiftin' On Thursday @SavvyCityFarmer (for non-crafting) {Starts 6p Wed Local}
NaptimeCrafters {Starts 7AMF Local}
Blissful & Domestic Feature Fri {Starts 11aTh Local}
Catch As Catch Can Linky Party @ My Repurposed Life {Starts 7pm Th Local]
Flaunt It Fri (Chic on a Shoestring) {Starts 8pTh Local}
{Carolyns}Homework: The Inspiration Board {Starts 3AMTue Local}